Keagan Reid
basic information
RING NAME(S)
Keagan Reid
BILLED HEIGHT
5'7
WEIGHT
123 lbs
BORN
Seattle, Washington
HOMETOWN
Seattle, Washington
BILLED FROM
The Big Apple, New York
COMPANY
World Elite Wrestling
BRAND
Adrenaline
advanced information
ALIGNMENT
Heel
THEME SONG
"Smoke and Mirrors" BY Emphatic w/Ryan Henderson
STYLE
N/A
FINISHER(S)
N/A
TRAINER(S)
Ryan Henderson, Rebecca Layne
HANDLER
Reign
professional career
PRO DEBUT
2013
RECORD
0/0/0
ACCOMPLISHMENTS
Law School Graduate
Faye Keagan Reid-Collins (born August 1st, 1989) is an American Valet, Law School Graduate, and model, currently signed to World Elite Wrestling appearing on their Friday Night Adrenaline Brand managing WEW Superstar Ryan Henderson under the name Keagan Reid
Early LifeEdit
Keagan was born on August 1st 1989 to an italian father and german-american mother. Keagan was born and raised in Seattle, Washington. Sometime after high school, Keagan's mother died in a tragic plane crash, so she dyed her natural blond hair red, as a tribute to her mother. Keagan went to college for degree in law and graduated in 2009. After graduating, Keagan became engaged to her husband, Sean Collins in 2011.
World Elite Wrestling Edit
After catching up with her cousin
Melanie Sterling
also known as
Rebecca Layne
, they talked about Rebecca's wrestling, and that conversation would bring up Keagan's ex from highschool, WEW Superstar
Ryan Henderson
. Ryan and Keagen shortly reunited and Keagan grew an intrest with the help of her cousin for the wrestling business. O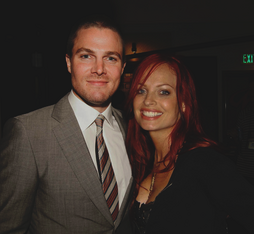 n November 18th 2013, Keagan signed a contract to
World Elite Wrestling
Managing Ryan Henderson (2013 - Present)Edit
On November 19th 2013 It was confirmed that Keagan would be managing, Ryan Henderson.
Personal LifeEdit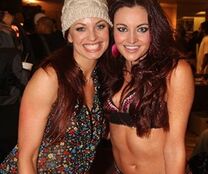 Keagan is of italian-german decent. She has a younger cousin who is a current
Animosity Starlett
for
WEW
Rebecca Layne
. Keagan is a married woman. She dyed her hair red as tribute for her mother who was a redhead. Keagan is a natural blonde. Keagan's father is the uncle of Rebecca Layne. Keagan was in a relationship with
Ryan Henderson
. The two would end their romance after Keagan went off to
Law school
.
In wrestlingEdit
Wrestlers managed
Nicknames

"Red Hot"
"Luxorious Lawyer" Self Proclaimed
"Seattle Spitfire"

Entrance Themes

World Elite Wrestling

"Smoke and Mirrors" - Emphatic ; used while managing Ryan Henderson